AER
to
Fit
a
Small
Office
or
Space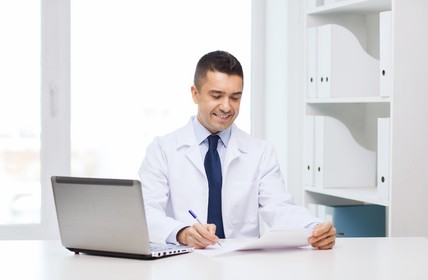 AERs "Automated Endoscope Reprocessor" come in many sizes, shapes and types to fit the specific needs of doctor's offices across the county. There's so many variables to consider when purchasing one of these amazing machines that you really should take some time to think through this completely.
What if your office is small with very little floor space? Well you just ruled out a number of AER units that might fit other doctor offices perfectly. Fortunately for you Medivators / Cantel makes a compact automated endoscope reprocessor that might just fit your needs.
The CER Optima™ AER, made by Cantel might be the perfect fit. It's a compact AER that designed with such a small footprint that it will fit right on top of your countertop. You could actually even put this unit on a small rolling cart to move it from room to room or keep in in a out of the way storage area while it's not in use.
The unit is simple to use with a single push button to start the system. That's not to say it lacks features however.
The very large reprocessing basin accommodates the disinfecting of any size endoscope. The single endoscope model has four individual channel connections for disinfection of one endoscope per cycle. But the dual endoscope model has eight individual connections for disinfection of one or two endoscopes per cycle. This allows you actually reprocess up to two immersible endoscopes per cycle making it possible that you'll be able to increase in the number of treatments your office is able to perform using this system.
The CER Optima ™ AER includes a user-selectable wash cycle for endoscope channels with a visual display of cycle data.
The operator safety is enhanced with a gasketed lid and a sealed reservoir system. There's even an optional "Active Vapor Management System" which completely eliminates disinfectant vapors enhancing worker safety even further. Add to this the optional disinfectant pump maximizing the convenience of disinfectant loading and unloading and you've got yourself a winner.
The compatible aldehyde-based, reusable high-level disinfectants include RAPICIDE® OPA-28 Disinfectant and RAPICIDE® Glutaraldehyde.
MedServiceRepair, Inc. specializes in selling and servicing refurbished endoscopic reprocessors including refurbished CER Optima™ AERs. So if you'd like to discuss your offices specific needs we'd be happy to assist you with finding the perfect fit for your office.
Related
Posts
By accepting you will be accessing a service provided by a third-party external to https://www.medservicerepair.com/