Tech
Support
for
Medivators
Equipment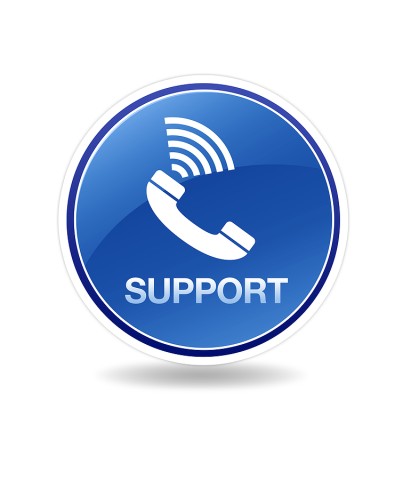 MedService Repair offers expert Technical Support for Medivators equipment. Our technicians have the experience and training required to assist you with almost any question you might have about your Medivators medical equipment. Whether it's for endoscopes, AERs (automated endoscope reprocessors), inspections, preventative maintenance or any related repair, we've got you covered.
Troubleshooting
Medivators
Medical
Equipment
If you're encountering warning messages displayed on the LCD screen alerting you to operational malfunctions, we can help. We've been servicing Medivators equipment for a long time and have come across just about every issue possible and we're happy to assist you!
Many of the errors you might encounter may not be self-explanatory. For instance, what if "Bas Sen Err" is displayed. While there's a clue in the message that there's an issue related to the "basin" it really doesn't give you the detail needed to understand what to check as there are 4 or more issues that could cause this warning message to display.
• Incoming Water pressure being too high
• There might be fluids on the basin sensor
• The basin fluid may not have drained

• Or the drain line may be kinked.
And the values for the symptoms above must be confirmed for the exact model that you're using and specific steps taken to ensure that the parts and sensors are operating correctly.
There's tons of "not so intuitive" or descriptive warning messages:
• Flow Se Err
• Low Chamber
• No Air Flow
• No Fluid Flow
• Res T High
• Res T Low
• Sheath Fail
• Shth Sen Err
And there's even more messages and alerts we can help you with. It might be error messages, diagnostic messages, log messages or just understanding what's happening with your equipment. We're always happy to be of service whenever possible.
Medivators
Tech
Support
vs
MedService
Repair
Tech
Support
While original manufacture Medivators Tech Support is great as they too have highly trained professional technicians, costs may be more exorbitant than you expect. Most hospitals and medical facilities work within a strict budget and need to keep operating and maintenance expenses at the lowest possible amounts without the loss of quality of service. Med Service Repair is a great alternative to Medivators Technical Support at a discounted price.
Methods for Medivators equipment repair vary depending on the issue you're having. Sometimes a physical service call or on-site service call may be necessary and other times we might be able to get you set up with a temporary solution or the or parts necessary to handle the issue yourself.
Surprisingly, many service calls are due to a lack of PM (preventative maintenance), user handling, operational issues or training. Many of our service calls are avoidable and we're happy to help you identify processes in your medical office that might be a contributing factor to some of the maintenance or repairs necessary on your Medivators medical equipment.
Sometimes it's as simple as implementing forward thinking PM (preventative maintenance) routines and schedules and other times it may be a simple process that can be tweaked to avoid expensive repairs. But our trained repair technicians and tech support can definitely assist you with these and many other vital needs with regard to properly maintaining and repairing your medical equipment.
Extensive
Product
Inventory
Because of our extensive list of products, equipment and services, we also can help you with information on what's the best solution for your specific needs or repairs. If you're only dealing with a single manufacturer, odds are that they will not give you information about anything other than their own equipment regardless if there may be a better or less expensive solution that makes even more sense for your office.
Turnaround times for repairs are typically quick. We can usually can give you an idea of how long a repair might take or offer alternative solutions that make more sense and are even quicker. We realize that downtime matters and our goal is to minimize or eliminate downtime for your medical office.
"Real
People"
-
Real
Tech
Support
Being able to talk to a real tech support person really shouldn't have to be listed as a feature that any company offers. But believe it or not, in today's automated, robo-support world "It's a feature".
We understand the need to be able to talk to a live human being and believe in it! It's faster and you can get the answers you need instead of the answers an automated system wants you to review and rule out prior to wasting "their" precious time with your questions. Customer service has really trended the wrong direction in our opinion overall and we're not willing to go there with the rest of the business world until that style of customer service is better than human interaction. Don't worry, we won't be holding our breath.
Often, with MedService Repair, you can actually ask for the person you like to work with or the person who's experience with your particular product or machine is the most extensive. And with our extensive experience with a multitude of manufacturer's equipment and supporting products we can actually direct you to the best solution for your specific needs instead of only one manufacturers products or equipment.
Some large Endoscope and Endoscope Reproccessing manufacturer's tech support systems attempt to point you away from their tech support telephone number. They may use web forms and tech support chats to limit the number of calls they get. But we don't want to limit calls. Tech support and repair "Is Our Business" along with selling quality parts that help to maintain your investment. It's our opinion that nothing beats "talking directly" to tech support.
Web support forms are great to schedule support visits or ask questions that you don't have time to talk. Or maybe even in the case when you would just like to receive a basic response or an appointment to discuss it further at a later time. But in our opinion, they're not enough to constitute a complete tech support system, they're just part of the support puzzle.
And then there's Chat Support systems. On-screen Chat seems like a great idea because it's "Now". Click to chat means you can talk immediately to the exact person you need to talk to about your specific problem, right? Unfortunately, it's often just someone whose job it is to screen callers and direct them to the next chat specialist who will hopefully find a solution with key words or phrases from your complaint about your particular medical device problem. This can be time consuming and frustrating unless you're chat expert is lucky and stumbles upon the right tech support article in their forum.
torsThe bottom line is that we love Technical Support and we do a great job at Tech Support for Medivators equipment. The only thing we care more about is our relationships with our customers.
Call us today at the number below and find out how much.