Compatible
OEM
Replacement
Water
Filters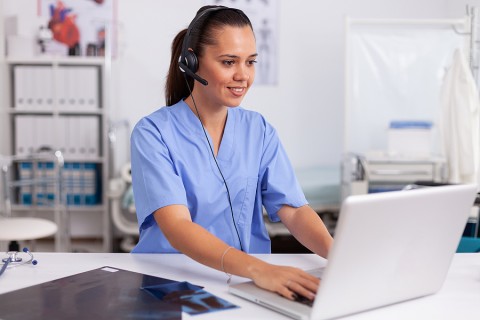 When it comes to medical device reprocessing, endoscopy procedure products, infection control and prevention, Cantel covers almost all the bases. They have a longstanding stellar reputation for quality manufacturing and support of the products they sell.

Medivators, based in Minneapolis, MN is now Cantel according to their web site. The logo on the website is now Cantel even though you visit Medivators.com to see the website. They design develop and manufacture a great deal of medical products related to endoscopy and infection prevention including replacement Medivators water filters for their endoscope reprocessing systems.
Not only does Cantel manufacture replacement water filters for their devices but they also offer their own high-level disinfectants/sterilants, detergents, accessories and many other consumables. The quality level of these filters is one of the best in the industry to be sure. But that doesn't mean that when it comes time to replace these filters or any of the AER consumables for that matter, that the manufacturer's replacement products and filters are the only option to keep your equipment in peak operating condition.
Technology has improved manufacturing processes to a level that there are now high-quality OEM compatible replacement parts and consumables including water filters that can be used to replace the manufacturers own parts. For instance, consider Cantel water filters. When comparing prices and longevity with the manufacturer's own filters vs the OEM compatible replacement filters, it becomes a pretty simple decision when the price is less and other variables are equal or better, correct? So, if the OEM quality you've come to expect exists in a compatible replacement part and that part was manufactured specifically for the medical device you're using, it just makes good sense to go with the compatible replacement filter, parts or other consumables. That's especially true if those parts have been tested and used by reputable service leaders in the industry.
The OEM compatible replacement parts that MedService Repair offers are carefully selected making sure they meet or exceed the manufacturers own stringent standards of excellence. With over 25 years of repairing, equipping and supplying medical practices, surgery centers, hospitals and clinics throughout the country, MedService Repair understands quality and what replacement parts make sense to use.
MedService Repair is not just a parts reseller. They've focused for years on the service and repair of these medical devices which gives them an advantage that some, or most of the competition doesn't have. Having done these repairs in house and on location for so long has garnered the experience necessary to properly consider and investigate many of the aftermarket maintenance and consumable products available for automatic endoscope reprocessors. That first-hand knowledge of what worked and what did not continually refines the products offered by MedService Repair. After all, their reputation would suffer if they didn't continually refine the products and services they offer.
Adding to the first-hand knowledge that comes from working on the machines themselves there's even more reasons we believe we're the right choice for your business when it comes to replacement parts and service.
1)Stellar Support
2)We're Happy to Talk with You
We actually want to talk to you. We're happy to assist you with anything you need when it comes to the products and services we offer. We don't bury our telephone number in a support page after you've went through an avalanche of self-help options. We're here to help you with figuring out the best replacement filters and consumables for your specific medical devices. And once you become a member and see the "members-only" pricing as well as how easy it is to order we're confident you'll be a long-term client that values us as much as we value you and your business.
Browse our web site or call us today if you're interested in OEM compatible water filters for your Cantel AER.