Manufacturing
Water
Filters
for
AER
Machines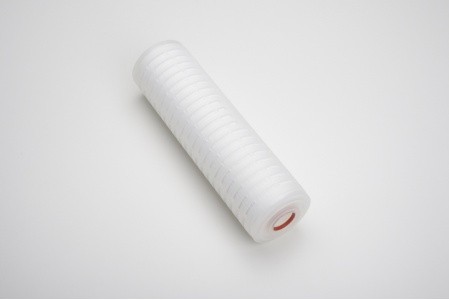 So our last article covered some of the basics about compatible water filters for AERs, but what we didn't go over is how many there are a and how the manufacturing process has evolved making most OEM compatible water filters on par with the manufacturer's original products.
The water filter market is huge. Its global market size for water filtration in general is estimated to be at 9.92 billion in 2019 and 11.48 billion USD in 2020. It's forecasted to be as high as 24.11 billion by 2025. That's a 15.9% growth rate from 2019 to 2025. With these types of numbers involved the manufacturing players are abundant here and overseas and the equipment and facilities that are being used to manufacture these filters look more like a medical science lab than a typical factory you might envision overseas.
Many of the most popular water filters for AER machines are now available in the aftermarket and are compatible versions of the OEM equipment. Some examples of these are the Medivators DSD-201 Water Filter, Medivators CER2 Water Filter, Medivators CER1 Water Filter, Medivators DSD-Edge Water Filter, MV2 Water Filter, Steris Reliance Water Filter, Steris System 1E Water Filter and the System 83 Water Filter. Search our web site find out about others.
Many of the aftermarket manufacturers have invested heavily in technology that has led to heavy automation of assembly lines which has enhanced and continued to improve the standards of quality.
The standards of quality for side seam welding for example have vastly improved for water filters that use a pleated membrane. Historically there were additives and glues that were used to complete this necessary process. But today automated ultrasonic thermal welding is utilized reportedly ensuring a 100% integrity of the side seams.
Another area that manufacturing technology has assisted with is the length of the membrane pleats. We're talking about the measurement between the inner core and the outer cage. For years with more manual processes involved the manufacturing of water filters this was an area that was difficult to maintain the necessary exact consistency. But now with automation and machinery that is specifically designed to monitor these tolerances the consistency is there.
One of the last steps in the making of some water filters is connecting the end cap. Previously this step was a typical point of failure, if any. However today companies that employ thermal welding technologies have virtually eliminated this integrity variable as the welds that are produced are so perfectly controlled and distributed that flaws have virtually been eliminated.