LOVE
YOUR
BROKEN
SCOPE
BUDDY?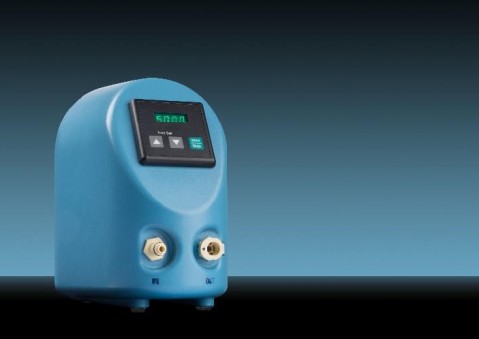 DON'T THROW IT AWAY, WE WILL BRING IT BACK TO LIFE!
If you have a Medivators / Cantel Scope Buddy, odds are that you love it. We want you to know that you have options for repairs and replacement tubing!
MedService Repair provides full Scope Buddy support including Service and Replacement Tubing.
The Medivators Scope Buddy is a fantastic flushing pump used by facilities across the United States. While many believe that the Scope Buddy is a consumable that cannot be repaired, the reality is that a Scope Buddy can be repaired. Why replace a Scope Buddy with a newer model that costs thousands of dollars and has daily consumable expenses when you are happy with your current system?
| | | |
| --- | --- | --- |
| Product | OEM Part Number | MSR Part Number |
| Scope Buddy: Certified Pre-Owned | 78399-616 | SB-616 |
| Scope Buddy: Refurbished / Exchange | NA | SB-Refurb |
| Scope Buddy: Service | NA | SB-Service |
| Fluid Intake Line | 78399-617 | SB-617 |
| DSD Extension Line | 78399-624 | SB-624 |
MedService Repair offers full service options for Scope Buddy flushing pumps in addition to offering certified refurbished models, and replacement Scope Buddy Tubing!
MedService
Repair
Scope
Buddy
Tubing
Complete Scope Buddy Tubing Kit
Kit Includes the following products:
78399-669

SB-669
Fluid Intake Line

78399-617
SB-617
DSD Extension Line
78399-624
SB-624
Universal Cleaning Adapter Extension Line
78399-620
SB-620
Universal Cleaning Adapter 2-way Adapter
78399-621
SB-621
Universal Cleaning Adapter 3-way Adapter
78399-622
SB-622
Universal Cleaning Adapter 4-way Adapter
78399-623
SB-623
Flow Verification Tube
78399-644
SB-644
Elevator Wire Channel Hookup
78399-751
SB-751
Checkout
all
of
our
Scope
Buddy
Parts
and
Service
Items!

For over 25 years, MedService Repair has distributed AER filters, xenon bulbs, refurbished Scope Buddy, hookup tubing and other products used with Automated Endoscope Reprocessors and during endoscopic procedures. We also offer preventative maintenance and repair services and provide refurbished Medivators Endoscope Reprocessors and related equipment. We use our knowledge and experience to provide customers the right advicein choosing the highest quality and most economical solution.