Endoscope
Tip
Protectors
or
Not?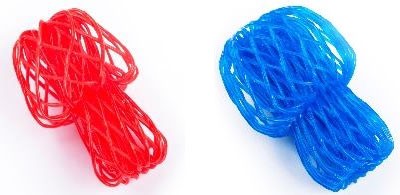 Medical offices often make huge investments in not only endoscopes and the equipment necessary to clean and properly maintain them, but often the building itself, electrical system and water supply in preparation for the type of equipment and the manufacturer's requirements for installation. What doesn't typically come with all endoscopes is tip protectors.
It's often the last thing you'd think about. Just like buying patio furniture for the first time, it's not until the rain comes or the sun starts to fade the fabric that you think maybe I should have purchased covers for them. Well the same goes for endoscopes and sometimes it takes an accident to realize how much this oversight can actually cost your practice and how brilliant these little plastic tips are.
If your endoscope comes in contact with any hard surface the odds are good that the scope tip and or the lens can be damaged. Simply dropping it accidently in the sink or setting it down a little to roughly on a hard countertop can do it. All of a sudden you might be spending over $1,000.00 to get it to work again. That's not even the worst of the costs associated with this unfortunate event. Without a good inventory of endoscopes you might be forced to cancel or reschedule procedures.
Some other negative impacts of a damaged endoscope can be risking parameter failing during the examination or reduced functionality during the procedure. Either of these can prolong the procedure reducing revenue for your office.
Add to all of these consequences the possibility of your patient experiencing any discomfort due to a damaged endoscope tip and it just doesn't make sense to not do everything you can do to protect your investment in the first place.
Fortunately it's not a huge decision!
These endoscope tip protectors are not expensive and fit many types of endoscopes. They are a semi rigid expandable mesh that allows your endoscopes to safely dry without any moisture build-up. This is important as moisture build-up can increase the chance of bacteria build-up which might contaminate the equipment.
These tip protectors are reinstalled after the completion of the procedure. You perform the bedside pre-cleaning and then install the tip protector onto the endoscope tip. It's left on throughout the entire transport and decontamination process.
Protecting your endoscope from damage makes great sense and MedService Repair has you covered with tip protectors that fit virtually makes and models of endoscopes.
So the decision is a resounding "yes". Endoscope tip protectors make great sense!