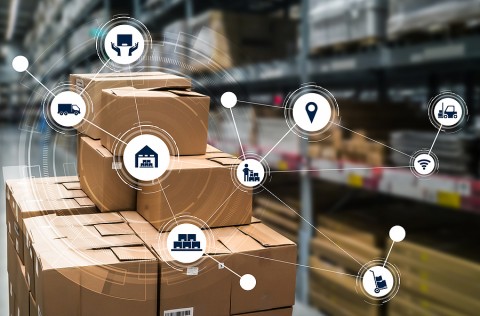 If your medical practice offers endoscopy, then you probably already know that there are endoscopic supplies needed on a regular basis to keep the equipment running and your patients safe. Many of these products are considered consumables (one-time-use) and just like finding the best value on the initial purchase of your endoscopy equipment buying the high-quality consumables at the lowest cost makes a big difference in your practices balance sheet each year.
There's plenty of different endoscopic products that you'll need that are more often than not one-time-use. Some of those categorically are:
As mentioned, most of these are one time use for good reason, the safety of your patients. If you're not buying high quality endoscopy supplies and consumables there's may be a higher chance of infection for your patients depending on the endoscopic products we're talking about.
AER Filters and Water Filters
Water filters are definitely a consumable that needs to be replaced on a regular basis outlined by your AER (automated endoscopic repressor) manufacturer. While this is not typically a one-time use item, they none-the-less are critically important to replace at the specified times and values outlined by the manufacturer. MedService Repair has offered OEM compatible filters for all the top brands for years and knows the best filters to use. Our long history of professionally repairing AERs has given us the insight needed to know what works and we're happy to pass that information on to you as our clients.
We carry compatible disinfectant filters and water filters for Medivators / Cantel, ASP/ Johnson & Johnson, Olympus, Custom Ultrasonic and Steris at discounted prices.
Detergents and Disinfectants
The detergents and disinfectants required to maintain endoscopy equipment are another endoscopic supply that is used consistently and will be a regular expense for your practice. We carry products from a number manufacturers making high-quality detergents and disinfectants. Some of those include Sani ProZyme, Efferzyme, EmPower and Endozime.
HLD/Test Strips
Another endoscopic supply / consumable that you'll be going through are HLD (high level disinfection) Test Strips. Using consumable endoscopic products that meet the MRC (minimum required concentration) verifications is critical. And we've researched the options and offer what we believe is some of the best value endoscopy supplies manufactured. They meet or exceed the manufacturer's recommendations for all the major brands. These test strips can be used with the Advantage, Advantage Plus, All Flushing Pumps, ASP AER Compatible, ASP AER Evotech (2 can), ASP AER Evotech (3 can), CER Optima, Custom Ultrasonics, DSD-Edge, DSD-91E, DSD201, Fujinon, MV1 / CER1, MV2 / CER2, Reliance EPS, Steris, SSD-102, System 1E, 83 Plus2, 83 Plus 9.
The ease of use matters as well of course. With easy-to-read indicator pads and an intuitive pass/fail colors to match to the color chart on the bottle it doesn't get much better. Add to that the quick 3-second dip time and a 90-second read time and these make perfect sense for your practice.
Bedside Enzymatic Cleaning Kits
Another critical endoscopy supply product to consider to reduce overall ongoing consumable costs is our Scope Valet™ Clean Start™ Bedside Kit. We offer the 250mL and 500mL kits. This is the only bedside care kit that removes synthetic lipids and gross contaminants from scope surfaces and internal channels. The prices we offer are for members only so to view them just create an account with us.
Cleaning Brushes (Endo Brush) One time use brushes to clean the channels of Endoscopes are definitely another supply that is continuously needed for any medical practice with endoscopic equipment. We've identified some of the best value minded endo brushes by Scope Valet™ and offer affordable pricing that is so low that you'll need an account with us to show you. We offer the 6mm dual end valve brush, 5mm dual end valve brush and the 100/5mm versions. These are all one-time-use ensuring safety with premium catheter stiffness providing smooth scope passage.