Save
20%
on
AER
Preventative
Maintenance
Kits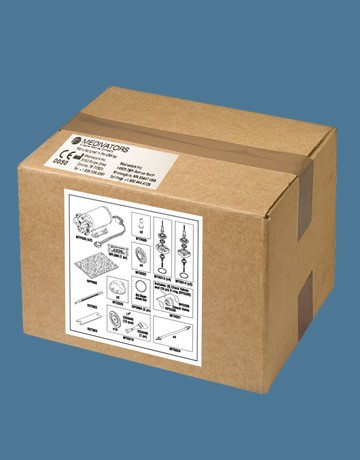 You Perform Preventative AER Maintenance Every Year...
Why Not Save up to 20% on your AER Preventative Maintenance Kits?

Now you can with Preventative Maintenance Kits from MedService Repair!

MedService Repair provides qualified PM Kits for your Medivators Endoscope Reprocessors
| | | | |
| --- | --- | --- | --- |
| Medivators Reprocessor Model | MSR PM Kit # | MSR Annual Filter Package # | Service Availability |
| DSD-201 | DSD 78400-722 | MRF12-14 Day or MRF12-28 Day | On-Site |
| DSD EDGE | DSD 78401-176 | MRF12-EDGE | On-Site |
| Advantage Plus | ADV 78400-776 | ADV12 | On-Site |
| CER-1 / CER-2 | CER-MV-PM | MRF12-MV | MSR Depot w/ Loaner |

MedService Repair Offers Discounted PM Kits and More!

---
Full
Service
PM
Completion
when
Requested
If you are looking for a full service option, MedService Repair is able to provide completion of Reprocessor Preventative Maintenance at your request anywhere in the United States.
Free
Over
the
Phone
Troubleshooting
/
Service
Support
MedService Repair provides over the phone troubleshooting and service support to PM Kit customers during the completion of their Preventative Maintenance. We offer this service free of charge as an additional added value to your facility.
Additional
Cost
Savings
for
Non-PM
Related
Items
When performing annual Preventative Maintenance, you may discover other items that need to be addressed above and beyond the annual Preventative Maintenance. If you have any questions about additional parts needed during a review of your equipment, please contact MedService Repair and we will provide free troubleshooting support and discounted pricing on parts to keep your equipment running.
Personnel,
Parts,
and
Procedures
Matter
MedService Repair is led by multiple award winning Medivators trained Service Leaders who drive quality, consistency, training, and part sourcing for all of our service offerings. When you work with MedService Repair, you are guaranteed to receive high quality service, following appropriate procedures, using parts sourced from high quality OEM caliber providers. Unlike other Third Party service companies, MedService Repair only uses trained employees, not contractors, to support your facilities with service. For over 25 years, MedService Repair has distributed AER filters, xenon bulbs, refurbished Scope Buddy, hookup tubing and other products used with Automated Endoscope Reprocessors and during endoscopic procedures. We also offer preventative maintenance and repair services and provide refurbished Medivators Endoscope Reprocessors and related equipment. We use our knowledge and experience toprovide customers the right advice in choosing the highest quality and most economical solution.
Call us today to see how we can add value to your facility!